Every single follower counts and no one knows that better than those who are hoping to make it as an influencer on Instagram. While fan acquisition is an important and essential activity that one must perform as an Instagrammer, it's just as important to check your follower count and check for a drop in the numbers.
There is value in being diligent about the behavior of your followers as it is directly connected to their reception of your content. So how to see who unfollowed you on Instagram? Here's everything you need to know. 
What are 'Followers' and why are they important?
A very crucial aspect of owning a Social Media account is your followership. Originally, followers were family and friends who wanted to see what you are up to and keep in touch with you. Now, followers are akin to a form of currency. The higher the follower and the more famous you become, the greater the possibility of companies and brands collaborating with you for business.
Your followers are the ones that constantly view your content as it releases. The more followers you have the more 'likes' you can potentially get. Influencers who make their living on social media platforms as Instagram rely heavily on their organic followers, and the interactions with them. Influencership is a powerful career and followers play a very crucial role in helping you build it.
Related: How to put multiple pictures on Instagram story
Does Instagram notify you of unfollowers?
No, Instagram does not notify a user when someone unfollows them. This rule is not just applied by Instagram, but also other platforms. There are two main reasons for this. First, since it's a user's personal prerogative to unfollow/block any account, the account being unfollowed has no business being informed when an unfollow happens.
Second, informing a user when another user unfollows them is not good for the user's psyche. The happiness factor of being on Instagram can be marred when a user seen a notification of someone unfollowing them.   
To deal with this tricky situation, Instagram does provide the follower count. Whenever there is an unfollow, the number of followers decreases. If you have been keeping tabs on the follower count, then you will know that someone unfollowed you.
It should be noted that irrespective of whether the person's account is Private or Public, they will still get a notification if the account follows them again. So if they knew that you had followed them at some point, they will know that you unfollowed them when you try to follow them again.
Keep in mind that even Instagram's analytics doesn't allow you to see who unfollowed you.
Related: How to stop people from mentioning you on Instagram
How to find out who unfollowed you on Instagram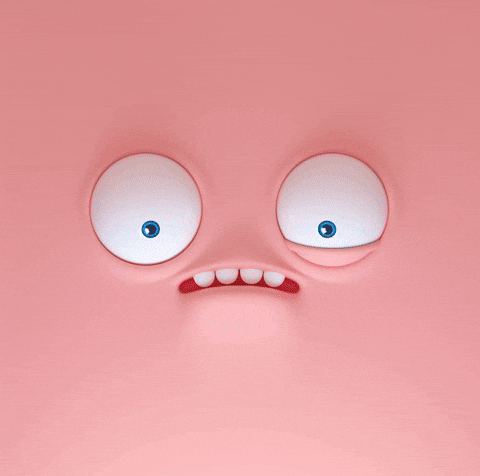 Well, as mentioned above, Instagram is not going to help you by notifying you when someone unfollows you. So if you want to find out who unfollowed you, you're going to have to take things into your own hands. While it's easy to find out 'if' someone unfollowed you, the hard part is finding out 'who'.
Here are a few ways to find out who unfollowed your Instagram account.
Related: How to do Anonymous Questions on Instagram
Method 1: Check who unfollowed you from phone
The first way only works if you want to check if a certain person unfollowed you. To check if someone has unfollowed you, go to their Instagram account. Now tap 'Following' next to their username.
Instagram now lets you search through another user's Following list. So tap the search bar at the top, and type in your name.
If your name does not show up in their Following list, it means they have unfollowed you.
OR
You can also check who unfollowed you by scrolling through the list of your own followers. Anyone who's missing from the list is a good indicator. 
Related: How to 'Swipe up' on Instagram
Method 2: Check who unfollowed you from a PC
Go to the Instagram website and log-in to your account. Click on your profile photo on the right side of the page. From the menu that opens, click on Profile.  

On the profile page, click on the follower count. 

A list of your followers will open in an additional window, scroll to check who is following you. 

Method 3: Check who followed and unfollowed you manually
While checking the followership of users who you know is simple enough, it's an entirely different matter when you have thousands of followers and are on the influencer track. These are strangers that you need to keep track of and there is absolutely no way to know who left because you don't know them.
If it is necessary for you to know who is following and unfollowing you, then create a month-wise Excel sheet. In the sheet, add your entire follower base as well as the follower count and update it as and when users follow you. When there is an unfollow, cross-check your Instagram as we showed you above with the Excel sheet you've created and kept an effective check on who unfollows you. 
While there is initial grunt work involved in this process, it does become easier to implement the manual method when your sheet only requires updating in the months that follow. This method is undoubtedly more foolproof and effective than using third-party apps.   
Method 4: Check who unfollowed you using third-party apps
The other way to find out who your unfollowers are is by using a third-party app. Now it should be noted, that these apps are not foolproof. They do work pretty well most of the time, but they have been known to glitch. Additionally, these apps only notify you of users that unfollow you after you have set up the app.
In this tutorial, we will be using the app Followers Assistant (Android | iOS). The app not only lets you see who has unfollowed you but also lets you batch unfollow or block users.
Download and launch the app on your device. You will need to log in with your Instagram account. Note: You will only get analytics for the account that you sign in with.
Now tap 'Check Lists'. This will scan your Followers list on your Instagram account, and save a copy of it. The app will then regularly compare any changes to the original list. Depending on how many followers you have, generating the Followers list might take a few minutes.
Now that the list is generated, use the arrow buttons on the side to visit the tab 'Who stopped follow'. Here you will see a list of users that have unfollowed you since you installed the app.
The list is populated as users unfollow you. So the most recent unfollowers will be at the top of the list.
Tip: You can also check who isn't mutually following you. Use the arrow buttons on the side to go to 'Who doesn't follow'. Here you can see all the accounts that you follow, but don't follow you back.
In case this app is causing trouble for your Instagram Account, here are a few other alternatives. Do note that some of these apps gather comprehensive data and other information that goes beyond the follower count that you can take advantage of as well. 
Reports: Followers Tracker (For iPhone and iPad)
Unfollow For Instagram Mass (For iPhone and iPad) 
Unfollow Users (For Android devices) 
The issue with third-party apps:
Technically, extraction of unfollower information is not allowed. Despite giving third-party apps permission to get this data from your Instagram account, it is important to keep in mind that this information also belongs to other users as well. This is why Instagram sends a breach notification to users tracking information using third-party apps.
Another problem that happens is that Instagram's API is updated regularly to track and deflect third-party app intrusions. So in the next update, it is likely that your third-party app may begin to malfunction or lose information; Instagram will also bombard you with breach notifications and block your account till the third-party app has been removed if necessary.  
Why does my followers count keep dropping?
It is quite normal to see fluctuations in your followers count. Bot accounts that are used by advertisers follow you for a short period of time and then unfollow. Instagram also regularly sweeps for any fake/bot accounts that aren't actually of any substance. If these kinds of accounts are following you, then your follower count will naturally drop when they are removed.
If you are an influencer, a drop in followers could mean that your content has not been well received. You can analyze the time period when you started losing followers, and compare that with your Instagram Feed, to try and figure out what was posted around that time. Don't forget, just because a post was old, doesn't mean it still won't come up in hashtag searches.
Do not be disheartened when you see the follower count drop. Users can be finicky and it's pretty easy to recover since the userbase of Instagram is so vast. 
How to prevent organic followers from unfollowing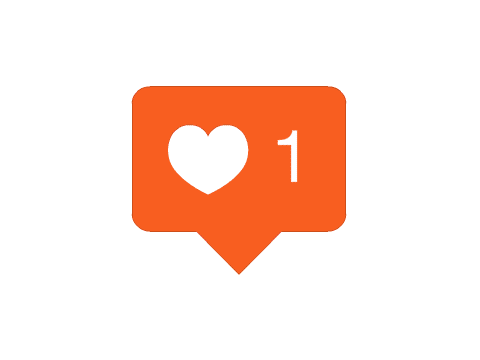 Well, to get back to basics, the followers you have now followed you because they were interested in what you had to say or show. So the best thing to do is maintain that expectation. Here are some tips to help you lose fewer followers.
Stay active: If your followers suddenly come across your profile and realize that you haven't posted in a while, they may be tempted to unfollow. Posting regularly keeps your followers interested and wanting more.
Engage with your followers: Like and comment on your followers' posts to show them that you are just a person. Reply to comments on your posts, to show them that you care about what they think. People are more likely to connect with a person than an idea.
Go Live: Instagram's Live feature is a great way to engage your audience. Going Live lets your followers see the 'real' you.
Use interaction stickers: Instagram has a huge library of stickers to choose from. Some of these stickers let you interact with your followers. Try using the poll sticker, anonymous questions, and others.
We hope this article helps. If you have any queries, feel free to reach out to us in the comments below.
Related: