One of the coolest products from Google that is improving day by day is Google Photos. Boasting of backing up more than 1.2 billion photos and videos per day, Google Photos has more than 500 million active users per month.
To further enhance Google Photos, Google I/O 2017 conference introduced many new features for Google Photos such as Google Lens, Library sharing, Photo books and Suggesting sharing.
Have fun: Google Assistant Tips and Tricks.
What is suggested sharing?
Suggested sharing is a new feature for Google Photos that automatically suggests you share photos with the friends that are in those particular photos. It uses facial recognition to detect the faces and hence suggests friends for sharing photos.
Also, suggested sharing is intelligent. Not only does it work on facial recognition, it also suggests to share same kind of photos with your friend if you have been doing that in the past. Further, if you want, you can enable a feature in the Photos app that makes your own face recognizable to Google in your friends' photos.
Also read: How to detect when your Android device is being stolen?
And guess what? Sharing feature is getting its own tab. Yup, Google photos will get a new tab at the bottom right corner of the app, which goes by the moniker "Sharing". In a nutshell, suggested sharing makes it extremely easy to share photos with your friends and family.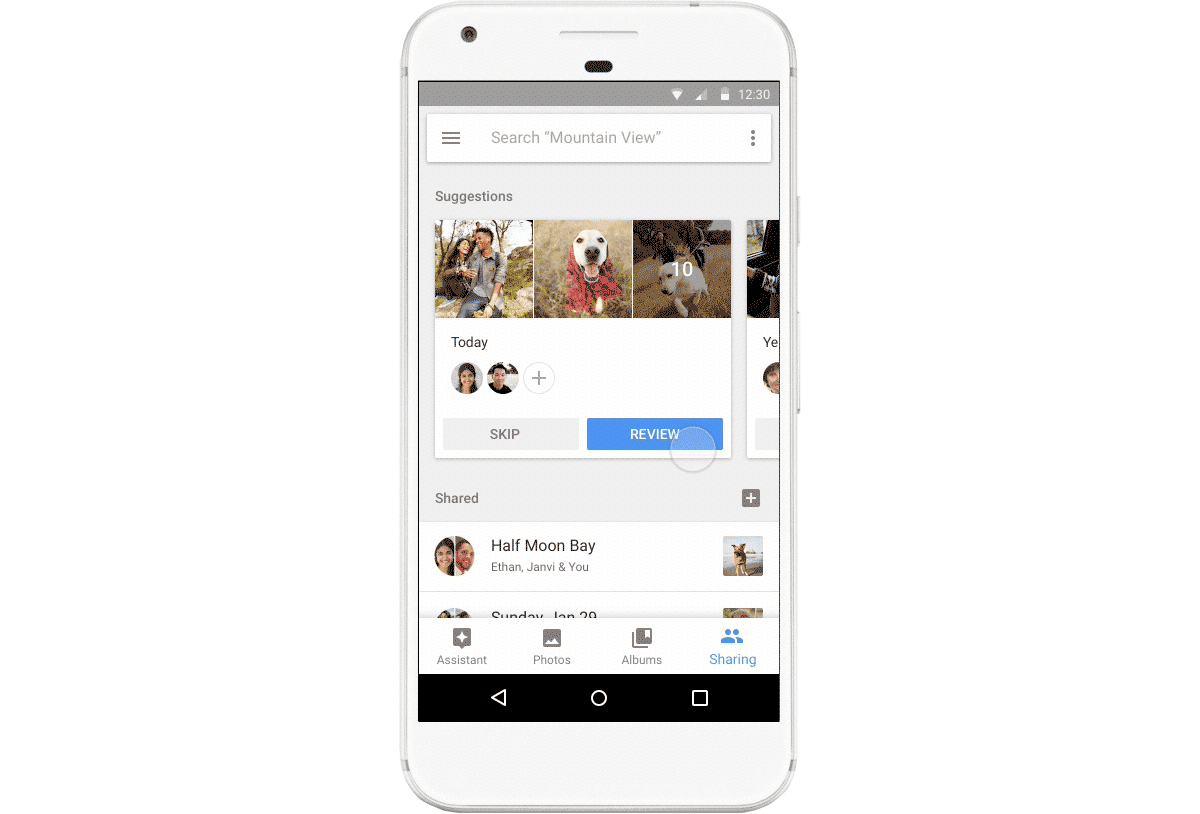 However, this feature is not new to this world. Facebook has been doing this inside its Moments app almost since Google Photos was launched two years back.
How to get suggested sharing?
Update [June 28, 2017]: Suggested sharing is rolling out worldwide across all the platforms.
Suggested sharing, similar to Library sharing, will roll out as an update to Google Photos in the coming weeks. Stay tuned to our website and we will let you know when it happens.
Meanwhile, here is a neat trick on How to do Google reverse image search on Android.
---
What do you think of Suggested sharing?